BONUS CLASS
$10,000 ADDED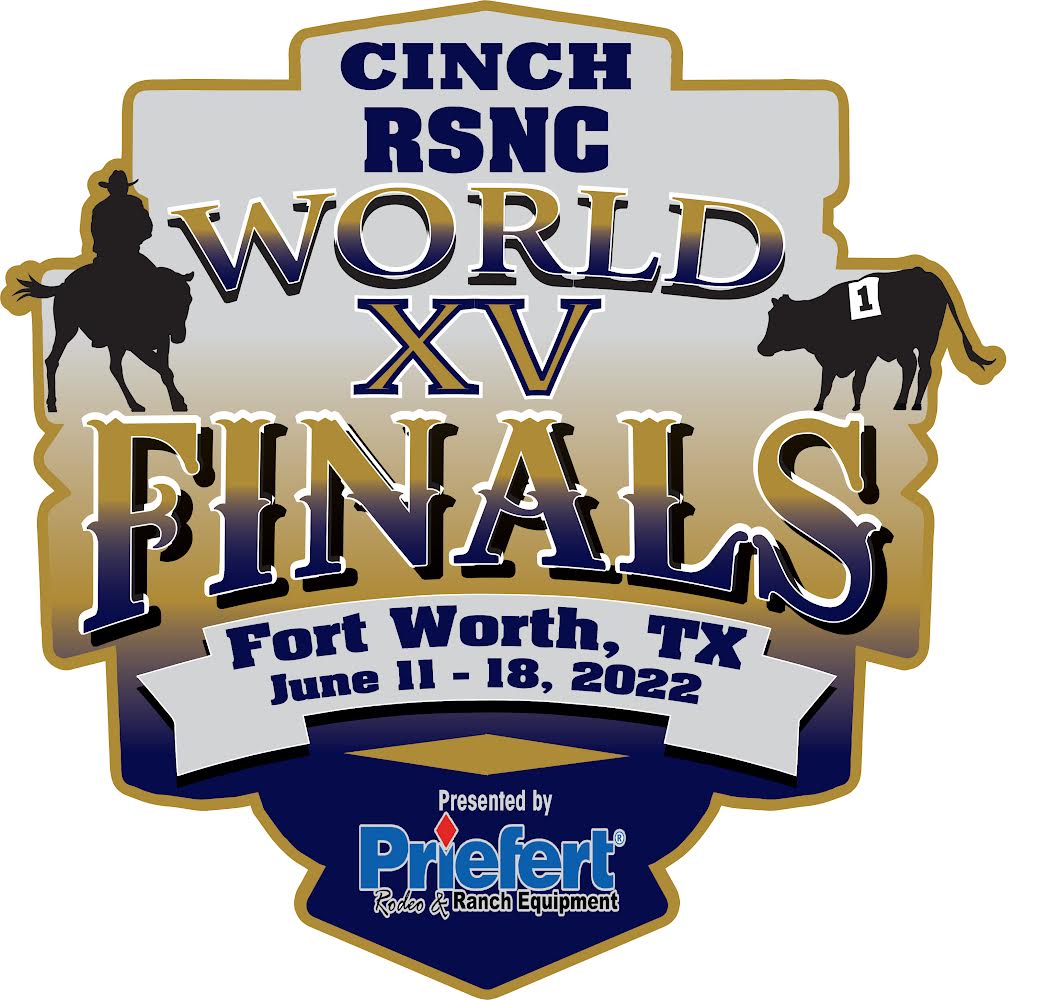 • #14 H.C. – $75 entry fee (Nominated Horse and Partner) – 60% payback – Pays 2 places – $7500 Bonus to First place Nominated horse – $2500 Bonus to Second place Nominated horse
• Two- man team – One partner riding 2022 Nominated Sale horse – Second Partner being any rider on any horse. 
• Nominated horses may be entered 1 time

• Max entry of 3 entries per rider. (On Nominated horse and/or as a partner)
• Any horse sold through the 2022 HC Sale is Eligible
• The team with the most number of combined cattle in the fastest time will win the average. A No- Time will be counted as 60 seconds on 0 Head.
• ENTER at Cinch RSNC show office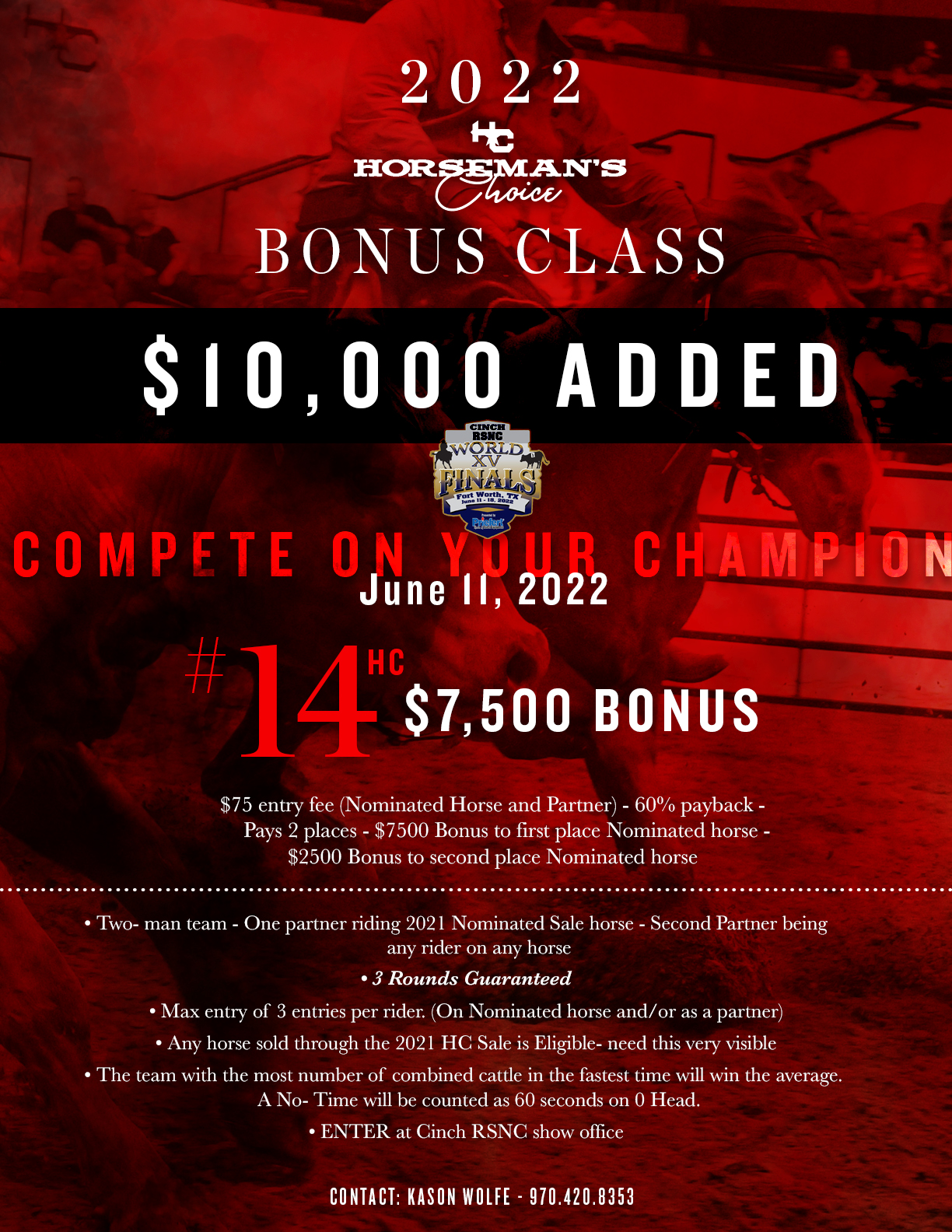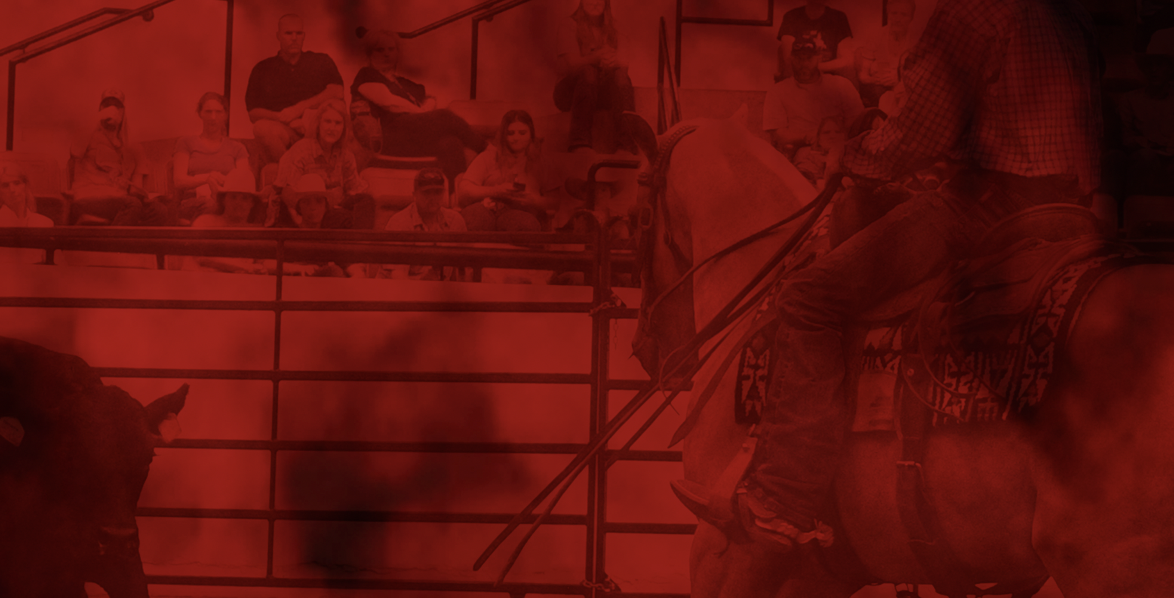 Jones Equine Insurance Agency is proud to be a new corporate sponsor for Cinch RSNC. Jones Equine is owned by Bobby Jones who has over 20 years experience in assisting horse owners with their insurance needs. Take a minute to stop by the Jones Equine tent, introduce yourself, and ask Bobby any horse insurance questions you may have. In conjunction with Great American Insurance Company, Jones equine has negotiated special sale rates for the sale.