ONLINE BIDDING & SALES RESULTS
ONLINE SALE INFORMATION
PLEASE READ THIS COMPLETELY BEFORE BIDDING AND BUYING! 
​
Please read the Terms & Conditions, Privacy Policy, Terms of Use  BEFORE YOU BID – you agree to these by checking the box "I have read and agree to the General Conditions of Sale , Terms of Use and Privacy Policy" when registering to bid.​
Please click here to review the Privacy Policy / Terms of Use / General Conditions of Sale/Sale Agreement.
You will be required to sign the Sale Agreement set forth in the link above at the end of the auction. 
​
HOW TO REGISTER & BID​
​
WE HIGHLY RECOMMEND DOWNLOADING THE APP TO YOUR IPHONE, IPAD OR ANDROID – the entire process of bidding and buying is much easier! Search "Horseman's Choice" in the App Store!
1. GETTING A BIDDER NUMBER
FOR FIRST TIME Bidders:
Bidder Registration IS A TWO-PART PROCESS
1. Create An Account
-Click Sign Up Now on Login Screen: https://bid.horsemanschoicellc.com/login
-Set up your Username and Password. You only do this ONCE. 
-Keep this username and password in a safe place. You are financially responsible for any bids placed by a user that is logged in with this username and password.
​
2. Register to Bid – Each auction is a separate event. 
You will receive a different number for each auction in which you participate.
– Log in with username and password
– Click on "Register" (Located on the Auction page next to each item listed or All Auctions page next to the name of the Sale
– Verify all contact information is accurate 
-Fill in credit card info
WE WILL NOT CHARGE YOUR CARD FOR ANY HORSES WON. WE DO NOT KEEP THIS ON FILE – THIS IS ONLY USED TO VERIFY YOU ARE A REAL PERSON PLACING BIDS. THIS IS A SECURE PLATFORM TO ENTER YOUR CREDIT CARD INFORMATION.
AGAIN, YOUR CARD WILL NOT BE CHARGED IF YOU WIN A HORSE
-Click the box next to "Agree to Terms & Conditions of Sale" and "I am 18 years of age or older"
– Click REGISTER
​
HELPFUL ITEMS ABOUT BIDDING IN AN INTERNET AUCTION
PLACING A BID
Click the "Bid" button for the horse that you are interested in.
Next Bid is … indicates what the next bid needs to be in order to get your bid IN. Bidding is set in increment amounts throughout.
If two bidders bid at the same time, the first bid that reaches the internet auction system will be given the amount that was bid. The second bidder will be asked to bid the next available amount.
Click only once to place a bid, Your bid will be visible the next time your page refreshes.
MAX BID OR AUTOMATIC BID
When you set a Max Bid the auction software automatically bids on your behalf up to your maximum bid. If the lot ends for less than your maximum, that's all you have to pay. You won't have to keep coming back to re-bid every time another bid is placed. Your maximum is kept confidential from other bidders.
The system will only bid up to your maximum amount necessary to maintain you as the high bidder. If another bidder has a higher maximum, you will be outbid. But, if no other bidder has a higher maximum, you will win the lot. You could pay less than your maximum price!
PLEASE Review your Bid BEFORE you click the BID button.
Using the single Bid button will not be as quick as using the Automatic Bid.
Due to slow internet connections, we cannot guarantee last second bids will get through every time, so please don't wait when bidding one bid at a time. We suggest utilizing the automatic/max bid button to ensure your bids are accepted.
POST-AUCTION PROCEDURES
1. After you won the highest bid on a horse, A Horseman's Choice team member will reach out to you through an email.
The email will include:​
-Horse Information—–Purchase Price—–Payment Information—-Sale Agreement form—–
​
Payment Options are:
DO NOT SEND PAYMENT WITHOUT CONFIRMING PAYMENT CHOICE WITH US VIA EMAIL.
1. Credit Card – Add 4.0% fee- info on how to pay will be in the email. 
2. Wire Transfer – WIRE INSTRUCTIONS WILL BE IN EMAIL. 
3. Overnighted check – With tracking info sent to HC. 
4. PayPal – Using  "Friends and Family" ONLY! 
Sale Agreement Form will also be included in the email- You must sign the Agreement and fill Out the AQHA Information on the second page.
PLEASE reply to that email as soon as possible with your chosen payment option and signed Agreement.
VERIFICATION OF PAYMENT MUST BE SENT TO US BY THE NEXT BUISNESS DAY AFTER THE SALE AT 5 PM CST. 
​
When payment is received and cleared in the office, your horse will be ready for transport. 
FREQUENTLY ASKED QUESTIONS
TRANSPORT
BUYER is responsible for lining up transport or picking up their own horse. We can recommend haulers if needed after the sale. For the June Sale stalls are available for $40 a night. 
 ​
PREVIEWING/TRYING HORSES
 For the June sale there will be a live preview to view horses and talk to consignors. please reach out to each consignor to gain more info and availability for viewing/trying horses.  
​
​
PREPURCHASE EXAMS
We encourage all buyers to have the veterinarian of your choice examine any horse you are interested in. The Pre-Purchase Exam must be done PRIOR TO THE END OF THE SALE. You may call the office to schedule a time to have horses examined by a veterinarian. You cannot perform any Pre-Purchase Exams after the close of the auction. All horses are sold AS IS, WHERE IS with ALL existing conditions and defects. There are no guarantees, express or implied, on any horses. Veterinarian statements are provided but are NOT MEANT TO BE A REPLACEMENT FOR A PRE-PURCHASE EXAM. Radiographs are provided on riding horses, but findings are NOT READ in the veterinarian statement. It is highly recommended that a buyer do all due diligence prior to sale time, including, but not limited to: Pre-Purchase Exams, exams to verify breeding soundness, having a licensed veterinarian read radiographs, and any/all other due diligence a buyer desires.
​
​
​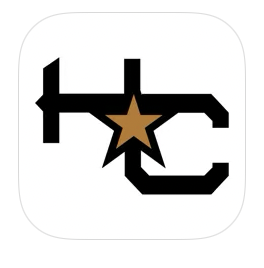 Jones Equine Insurance Agency is proud to be a new corporate sponsor for Cinch RSNC. Jones Equine is owned by Bobby Jones who has over 20 years experience in assisting horse owners with their insurance needs. Take a minute to stop by the Jones Equine tent, introduce yourself, and ask Bobby any horse insurance questions you may have. In conjunction with Great American Insurance Company, Jones equine has negotiated special sale rates for the sale.